Since 2011, we've been letting properties to students and helping landlords manage their properties profitably. In that time, we've become one of the larger student property management companies in Bristol; so we like to think we know a thing or two about letting property to students.
Whilst letting property to students can be very profitable, it is not without its complexities. In our latest blog post, we'll some of the key things you should know before deciding to let your property to students or not.
What to Look for When Buying a Property as a Student Let
Before you begin letting to students, you need to make sure your property is suitable for them. When choosing your property, keep an eye out for the following features that will make it more attractive as a student let:
Proximity to the university.
Proximity to transport links such as train stations and bus stations.
Proximity to city centre and other social hotspots.
Minimum of 3 bedrooms up to 5 or 6.
Large communal living areas.
Large kitchen.
Garden with seating area.
More than one toilet – en-suites are a very desirable feature.

Laws and Regulations for Student Properties
In addition to your standard obligations as a landlord such as gas, electricity and fire safety obligations, you'll have a number of extra legal responsibilities when letting to students including:
Most (if not all) student properties will need a license.
You will need to ensure there is a functioning fire alarm and fire extinguisher on every floor of the property.
You are legally obliged to place housing deposits from students within a government owned deposit scheme called a Tenancy Deposit Protection (TDP) Scheme.
You must ensure any all communal areas are clean and in good condition.
You must ensure that there are adequate cooking and washing facilities for the number of people living in the property.
Do I Need To Pay Council Tax?
If your property is wholly occupied by full-time university or college students, your property will be completely exempt from council tax. If your property is not wholly occupied by full-time students, then you will be eligible for a discount on the amount of council tax paid.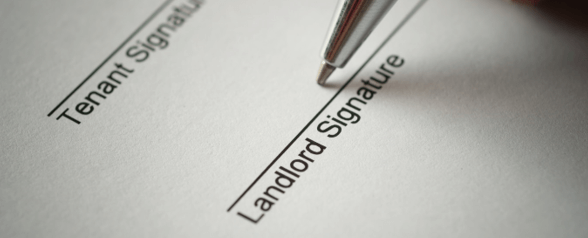 Furnishing for Student Properties
With most coming straight from their family homes, students do not have furniture to bring into their new homes. For this reason, you should ensure that the home is part or fully-furnished to give you the best chance of letting your home, essential furnishings include:
Carpets, curtains and lighting.
Essential cooking equipment such as fridge, freezer, oven, microwave, dishwasher and kettle.
Chairs, sofas and tables.
Beds, mattresses and mattress covers – bedding such as quilts are not essential.
Adequate power outlets (plug sockets) in each bedroom.
Basic cooking equipment including utensil, pots, pans, bowls and plates.
Desks in every room to ensure students can work undistracted.
Almost all students will now expect double beds in their bedrooms.
To ensure that your investment isn't wasted, be sure to carry out an inventory before the tenancy begins, this ensures that anything broken is itemised and billed for. Make a copy of this for the students to agree and sign to avoid any disputes at the end of the tenancy.

Do I have to carry out repairs on the property?
As a landlord, you are responsible for any major repairs including fixing faults to the structure of the property, sinks baths and toilets, heating, wiring gas and electricity. However, any minor works such as lightbulb changes or any damage caused by your tenants will be their responsibility.
Remember that you can't just turn up and let yourself into the property. Technically you should give the tenants 24 hours' notice in writing before visiting to inspect any damage; but you'll find most tenants are more than happy for you to visit on shorter notice if you give them a heads up.
Rental Periods & Property Vacancies
The nature of student tenants means that they will usually be in residence for a minimum of 1 year, with some staying for up to 4 years – this saves you the time, hassle and expense of finding new tenants and keeps your earning potential high.
Additionally, with students generally going home at in-between term times, you have the opportunity to carry out non-intrusive maintenance whilst the property is vacant.
However, because of these term times, there will be long periods of time when your property is left vacant, this can be a security issue and a headache for landlords that don't live locally or use a property management company.

Student Behaviour
Student life can often include drinking and nights out and cases of students behaving antisocially are not uncommon, whether that is drinking, making excessive noise, having parties or causing damage.
Am I responsible for the behaviour of my student tenants?
Whilst you are not directly responsible for their behaviour, it is your duty to act on any complaints of antisocial behaviour. If you fail to, it's possible that the council will get involved.
Can I get help if students are behaving antisocially in my property?
If you are being called up by neighbouring houses complaining about antisocial behaviour from your student let, your best option is to first contact the students directly. If you still get complaints, get in touch with the student's university for further assistance.
Can I terminate a tenancy early for antisocial behaviour?
Whilst this is possible, it should be a last resort. If you do need to evict a tenant for antisocial behaviour, you'll need to get a court order – we would recommend seeking help from a specialist if I gets to this point.
Stress Free Student Property Management with Digs Bristol
As you can see, renting your property out to students comes with many new obligations and responsibilities for landlords. At Digs, we make it easy, offering fully managed services for landlords from rental collection service to full management.
If you want to find out more about letting your property to students, give one of our team a call on 0117 930 8750 or fill out a contact form and we'll get back to you.