Young professionals
Properties for professionals to Rent in Bristol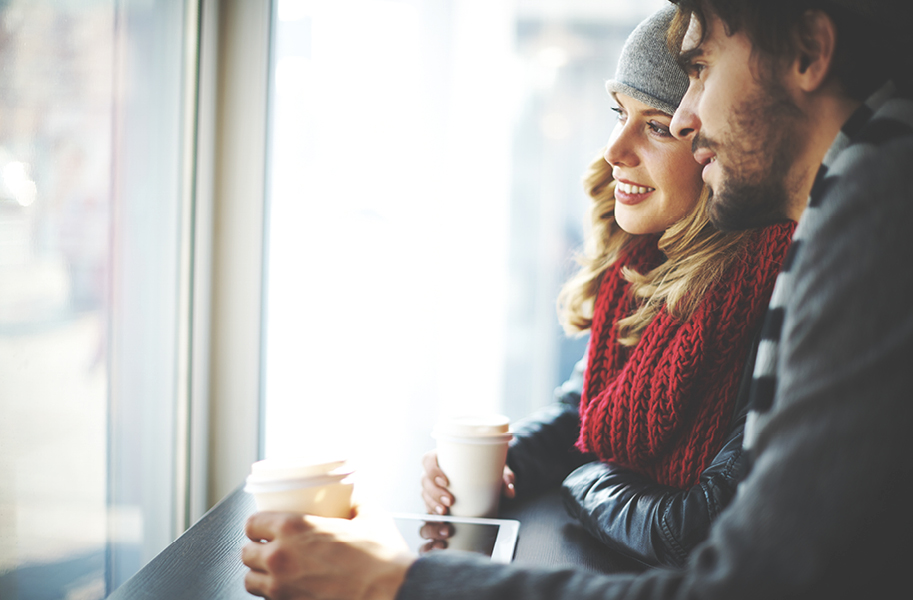 We have great Properties for Young Professionals, Couples or Families. From our centrally positioned Bristol letting agents office, we operate in this city's most popular areas. Our core market is within a 2 mile radius of the Bristol Digs office and we offer a wide range of rental property from cosy studio flats to large detached family homes to luxury Waterfront apartments.
We update our rental property list daily and can notify you, via text or email, of new properties coming onto the rental market by way of our registration service that exactly matches your requirements.
Properties for you

From our centrally positioned letting agents office, Digs help professionals find the best rental accommodation in some of Bristol's most popular areas. Our core market is within a 2 mile radius of the Whiteladies Road/Park Street office and ranges from self-contained studio flats to large detached family homes. We continually update our properties for tenants list and ensure it is updated daily.
Properties for professional tenants in Bristol often let very quickly so it is really important to register your interest and book a viewing as soon as you see something that may meet your criteria. Call us on 0117 9308750.
For any advice regarding moving in, looking for a property, deposits or rent advice please read our FAQ's below alternatively you can call us on 01179 308 750 or email info@bristoldigs.co.uk
Protecting Your Money
We are members of ARLA Propertymark, the leading industry body for letting agencies and property management companies. When using an ARLA Propertymark member, your money is protected under the Propertymark Client Money Protection (CMP) Scheme – this protection means that you can claim compensation should an agent misappropriate your rent, deposit or other funds.
Click to view and download a copy of our Client Money Protection Certificate
To find out more about what our ARLA membership means, please see the Propertymark Conduct and Membership Rules.
Frequently Asked Questions
Over the years we've come to know the answers to your most asked questions:
If I see a property I like, how do I book a viewing?

Viewings of any of our properties to let in Bristol are by appointment only and must be arranged through our office, we have to give existing tenants at least 24 hours notice to ensure any disruption is kept to a minimum. The majority of our viewings during busy periods are carried out as block viewings and are always arranged to meet at the property unless otherwise stated.

How do I go about securing a property?

Once you have chosen your property you will be required to pay a Deposit of one months' rent. This will include 1 weeks rent as a holding deposit which will revert to being a security deposit after the reservation is complete and tenancy agreement signed. This deposit will be registered and protected within the 'MyDeposits' government recognised scheme. For further information about our Tenant Fees please visit bristoldigs.co.uk. Please note that properties are secured on a first-come, first-served basis. As the Landlords Agent we reserve the right to not let a property to an individual should we decide it is in the best interest of the Landlord.

What happens with regards to the utility charges?

Rent is generally exclusive of other outgoings such as water, sewage, electricity (excl. common supplies), gas & telephone unless stated otherwise. Each property has separate supplies for all services. When you move into the property, we will take a meter reading and provide this to you on request. When you vacate the property a meter reading will be taken again. We ask that you do not arrange for any services to be disconnected.

Do we need to pay council tax?

Professional tenants are responsible for making their own council tax payments. Please note that if any professional tenants live with students tenants they would be responsible for paying council tax for the whole property not just their share of it.

Is there anywhere provided to store my bike or park my car?

For those of you with bikes, we offer covered storage in some of our properties. Parking permits (although in limited supply) are available from Bristol City Council in certain areas.

How would we get rid of our rubbish?

This will either be via Bristol City Council or in some instances, there is a private collection which is charged in addition to rent. We will inform you of the bin collection days. Please make sure that all rubbish is put into black bags, secured tightly and only put outside the flat the night before collection day. There are some exceptions to our rubbish collection service where our vehicle cannot gain access due to the road being too narrow, in these cases the normal council collection service would apply.

What happens if we have a maintenance issue in our flat/house?

If we manage your property, we have a maintenance team that is on hand daily to deal with any problems that may arise during the course of your tenancy. All maintenance problems must be reported to the office where a member of our maintenance team will be instructed to attend. We also offer a 24hrs maintenance service, this is for emergencies only.

What happens if I lose my key or lock myself out of my flat/house?

The Tenant is liable to the actual cost of replacing any lost key(s) or other security devices. If the loss results in locks needing to be changed, the actual costs of a locksmith, new lock and replacement keys for the tenant, landlord and any other persons requiring keys will be charged to the tenant. If extra costs are incurred there will be a charge of £15.00 per hour (inc. VAT) for the time taken replacing the lost key(s) or other security devices. Losing your key is not classed as an emergency. If you lose your key please call the office.

Would the Landlord or Agent carry out any inspections throughout our tenancy?

A minimum of Quarterly inspections are carried out on all our properties to ensure that you are happy, general maintenance standards are maintained and the property is being looked after by the tenants.

What happens if any damage is caused to the property by the tenants?

If the property requires maintenance work to be carried out on it that has been caused by the tenants and it is the tenant's fault, this will be invoiced to the tenants(s) and required to pay within 10 days. If the invoice has not been paid within 10 working days the amount will be deducted from your deposit when you vacate the property.

What happens when we need to move out of the property?

It is very important that the flats are handed back to us at the end of the tenancy in a clean and undamaged state. A cleaning guideline sheet will be sent out to all tenants to make sure that we are all clear on what needs to be cleaned and to what standard. If the property has been left clean and maintenance free your deposit will be returned to you quickly and without deductions. If, however, you do not leave the flats in the condition that they were at the start of the tenancy (after cleaning) local cleaning companies normally charge £15.00 - £20.00 per hour plus VAT for cleaning services and £25.00 per hour plus VAT for decorating. Carpet cleaning and other damage will be assessed and charged accordingly.